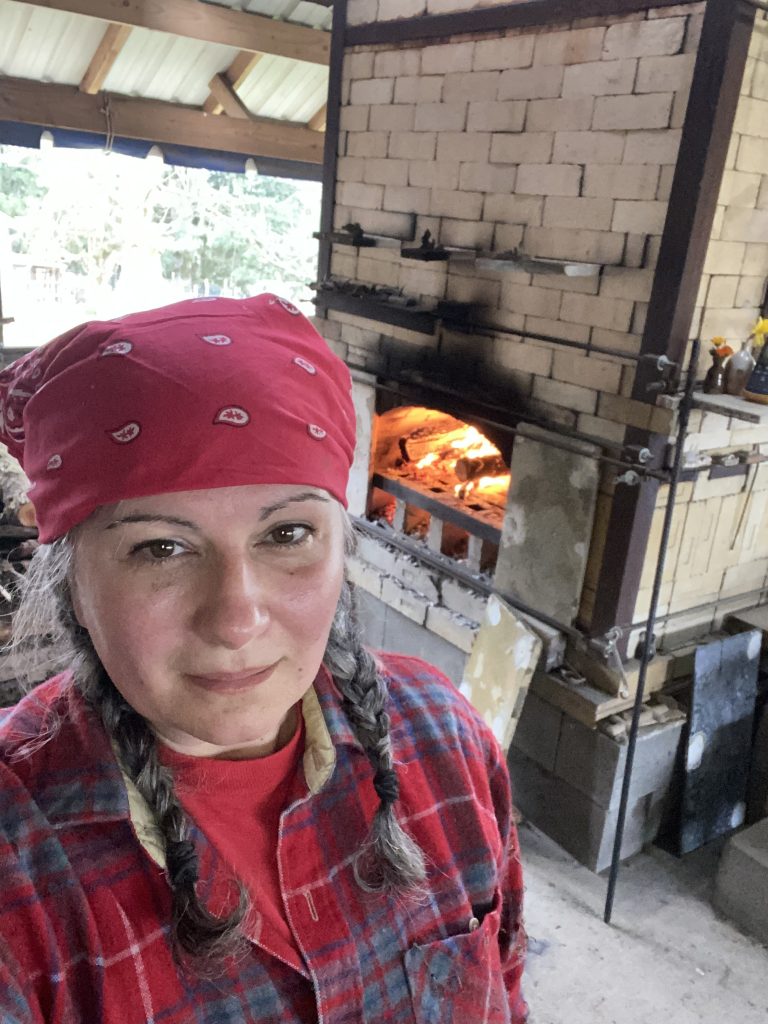 Brenda grew up in the northwoods of Wisconsin and made her way to Oregon in 2005. Her interest in art started at an early age by drawing on her mother's walls. (Her mom is still mad at her for that). Clay came to her accidentally, but she was instantly in love with the medium and the process.
Most of Brenda's work is functional and should be used daily. A morning cup of coffee can be elevated to a higher level by enjoying the moment with an artful handmade mug.
When Brenda is not in the studio she is working in the garden and tending to her chickens and other farm chores on her 38 acre farm just outside of Portland, OR.